Some shots of a new project.
Software used: 3ds Max, Nuke, After Effects.
I'm glad to be featured in V-Ray Automotive Demo Reel 2012 with my 'NYC Taxi'.
Personal CG project of the memorial to the murdered Jews of Europe at Berlin – the site is covered with 2,711 concrete slabs or "stelae", one for each page of the Talmud arranged in a grid pattern on a sloping field. According to project text, the stelae are designed to produce an uneasy, confusing atmosphere, and the whole sculpture aims to represent a supposedly ordered system that has lost touch with human reason.
Some time ago I purchased a license of Itoosoft Forest Pro plugin, here is a result of using it. As it was with the "NYC Taxi" project, my simple tests have regrown into a short film. Using this plugin was not quite ordinal, I tried to scatter stelae, tiles and stones playing with plugin parameters; the scene is mostly procedural.
You can read the making of on Ronen Bekerman's blog.
Read More
My breakdown article was featured on ronenbekerman.com
Thank you Ronen!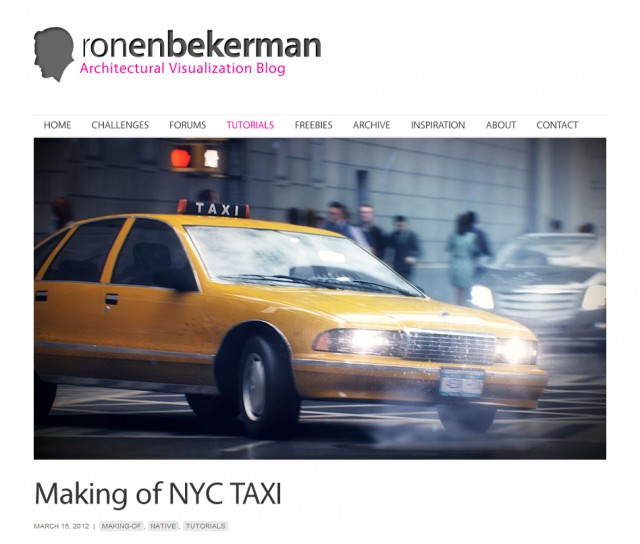 Personal CG project of the New York taxi. I've been always fascinated by NYC, and so, I decided to make a full CG animation shortfilm of it.
Done with 3ds Max, V-Ray, Nuke, After Effects, Premiere.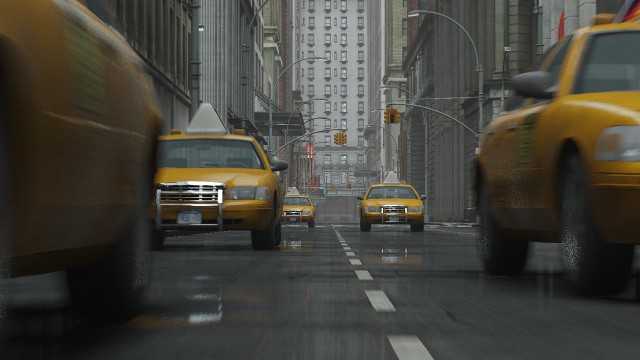 Some draft renders of the future animation.
Here is my first car rigging approach, which became more complicated than it was at the beginning when I decided to research this topic. I've studied a lot of car rigging tutorials, took all the best features and built my own rig scheme. It became a great new experience for me in developing scripted rig.
Read More
Turning photo to a 3d animation by using camera mapping technique.